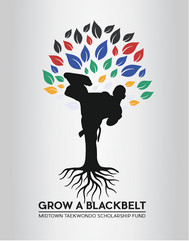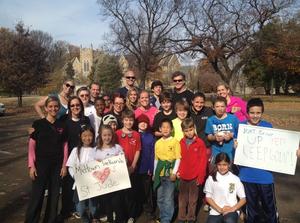 The purpose of the Midtown Taekwondo Scholarship Fund is to provide support for children in the Memphis Community to participate in Midtown Taekwondo activities. We provide opportunities for children to train in taekwondo, attend summer camp, compete in tournaments and reach their martial arts goals.

Taekwondo has been proven to be extremely beneficial for children. Parents of young martial artists frequently report better behavior; better school performance; higher self-confidence and self-esteem; and higher aspirations among their children (Vockell & Kwak, 1990, Abernathy, 1995). It is the goal of the Midtown Taekwondo Scholarship Fund to bring the benefits of superior taekwondo training to more children in the Memphis community and to ensure that its current students are able to reach their goals in taekwondo. The MTKD Scholarship Fund is now a 501(c)3 non-profit organization.
Please contact the Midtown Taekwondo Scholarship Fund if you would like more information.